Officers
Board of Directors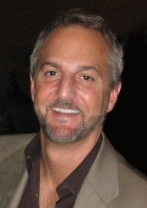 Mike Daly
Inaugural Board Chair, President (ODB Board Chair 2010-2012)
"It has been a great honor to develop the ODB Strategic Plan and be a part of a dynamic, talented, and passionate group of Board members.  Meeting the foster kids in our first ODB training program was an awakening for me, as they shared their stories and the reality of their challenges in sharp contrast with the passion and dreams that they so eloquently shared, changed me forever.  Realizing incredible kids like them fall through the cracks every day, their talents untapped, their hopes and dreams so easily lost to the streets, was a defining moment in my life — a calling to help create a plan for change."
A proven entrepreneur and speaker, Mike has extensive experience in business consulting and strategic planning. As president of CSI Creative Solutions, Inc., Mike specializes in designing creative solutions to companies' most difficult problems. As ODB's first Board Chair, Mike created the three year strategic plan, which the ODB team executed in a little over two years. He has grown the organization by connecting ODB with community, corporate, educational, non-profit, and government entities.
---
Diana Black


Vice President & Board Member



"Hope is contagious.  I caught the fever the first time I was introduced to ODB, its co-founders and board members.  Now I'm an incurable optimist having met our ODB grads.  Challenges?  Sure.  But watch what happens when you empower a youth with a caring, adult advocate and a self-directed life plan.  No mountain is too high."   
Diana earned her degree in Computer Science from Indiana University. Combining her technical and artistic skills, Black creates everything from illustrations, original artwork and portraits to logos, book layouts and Web designs. She is a published songwriter, author, cartoonist, illustrator and co-creator of the innovative educator tool, The Step Program. Diana brings her significant non-profit experience in community development to ODB. She is ODB's operations manager, grant writer, and volunteer coordinator.
---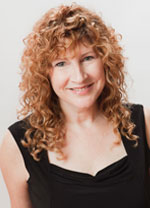 Echo Garrett
Co-Founder of the Orange Duffel Bag Initiative/Journalist, Author, Speaker
"In much the same way that Sam Bracken did as a homeless teen, we want to help young people to pack their bags with their hopes and dreams for a future.  We want to encourage corporations and organizations to pack those same bags with connections to communities and tools that will help young people succeed on their journeys to self-sufficiency.  To our knowledge, we are the only organization in the nation providing certified life plan coaching to youth in foster care, those aging out, and homeless youth."
The award-winning writer and journalist is co-author of  My Orange Duffel Bag, the basis of ODB's coaching curriculum. She is a tireless advocate for ODB youth, frequently speaking and writing about the issues facing teens aging out of foster care. She has been recognized by Georgia Governor Nathan Deal for her efforts on behalf of at-risk youth. The American Society of Journalists and Authors awarded My Orange Duffel Bag the 2013 Arlene Eisenberg Award for Writing That Makes a Difference, given every three years to a book that made a significant difference in society. The Auburn University graduate was also named 2013 Georgia Author of the Year by the Atlanta Chapter of the National League of American Pen Women, recognizing her use of storytelling to raise awareness of this national crisis.
---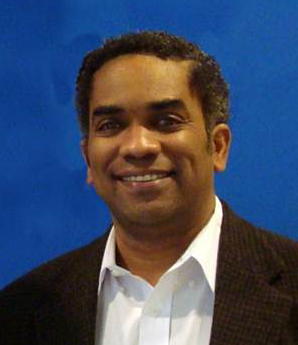 Reggie Pope II, CPA, CISA
Board Chair/Regional Risk Manager, JE Dunn Construction
"It is important that we all get involved in the issues facing our society today if we are to make it better! And the work being done at ODB is a great place for me to get involved. The mission of this organization in saving as many youths as we can and providing a path of education for at-risk foster care youths is filling a huge gap where the system is failing. It's just critical. ODB will be making a huge difference in this goal and I am very proud to be associated with it!"
Reggie Pope II brings great passion and enthusiasm to Team Orange. He immediately began connecting ODB with significant corporate partners and is concentrating on securing laptops for our future ODB graduates. With professional designations CPA, CISA, and PMP behind his name, he understands and values pursuing education. Reggie brings a wealth of talent to the Board in operations and finance. He is a graduate of the University Of South Alabama.
Reggie has spent his career as a public accountant and corporate auditor for Fortune 500 corporations. Reggie was also affiliated with Blueprints Solutions, LLC, a CPA and IT advisory firm regarding internal controls & IT network security procedures. He is currently employed by one of the top general building contractors in the nation.
---
Liz Schoen
Vice Chair/Healthcare Attorney
"I have always believed that you are what you make of yourself and not what you're born with. I had the privilege of being introduced to the ODBI by another board member and as soon as I met Mike and Diana, I was sold. The mission of the ODBI, and the stories of the staff, students and other board members captured my heart and soul. I feel privileged to be a small part of the ODBI."
Liz is a healthcare attorney with over 24 years of experience representing hospitals, physicians and other health care providers. She has also worked for and with the Federal government, US Department of Health and Human Services and the State and is very knowledgeable on Medicare, Medicaid and other managed care programs. Most recently she was General Counsel and Chief Compliance Officer for the Harbin Clinic, LLC in Rome Georgia, a large physician owned multi-specialty practice with locations in numerous NW Georgia Counties.
Liz is a graduate of Emory University School of Law. She has been very involved with various volunteer activities and routinely advises students and adults on legal and life issues.
---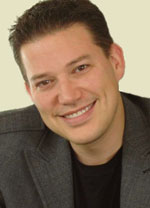 Joe Bushéy
Board Treasurer/Founder & CEO INTOUCH Interactive
"I have been on my own since my 16th birthday and finished the last two years of high school rooming wherever I could and providing for myself with a job at McDonald's.  That's why I joined the board.  I know what should be in those orange duffel bags, because I've been on the streets."
The successful entrepreneur, given a computer at age 10 by his uncle, taught himself to write software and never went to college.  Joe donates laptops, mentors teens, and generously provides ODB with office space, student scholarships, other funding. He is currently setting up a computer lab for use by ODB graduates.
---
Elizabeth Lisle
Board Member/Silvient Inc

"I read about the Orange Duffel Bag Foundation in the newspaper, and came to an event that same night. I was so touched, I bought an entire case of books for my daughters' school. Caring mentors helped me find my way as a young adult, and helping foster kids and homeless teens appealed to me as a great opportunity to pay that forward."
She lives in Powder Springs with her 2 daughters.
---
Christopher C. Chan
Board Member/Chief Business Development Officer
"I met Echo through Kiran at the November 2012 Atlanta Startup Village event. I was instantly intrigued when Echo told me about ODB's mission, accomplishments, and the needs of a growing non-profit which performed like a startup. I had been looking for a way to leverage my interest in technology and non-profit experience and ODB was the perfect fit."
Prior to joining CAMP3, Chris was a senior consultant with Capgemini USA. During his time with Capgemini, Chris served his clients in several capacities, including business analysis, functional analysis, user experience design, rapid prototyping, mobile design, project management, and program management. He founded the Design Center of Excellence, an internal startup designed to be a rapid response team to support the sales efforts of senior executives. Within the first six months, his team had grown from mostly campus hires to a cadre of experienced storytellers, designers, and copyeditors and played a major role in winning over $2M in client work.
Chris enjoys contributing to causes which unite people towards a greater goal. He enjoys accelerating the efforts of the Orange Duffel Bag Initiative with technology.
---
Sarah Watts Proctor
Board Member/Director at Samantha's Furniture
"When I first read of ODB and its mission to empower at-risk teens and young adults, many of whom are homeless or aging out of the foster care system into the harsh realities of adulthood without any support network or prospects, I was awakened to this reality that I had never before considered – – a reality these children live every day. My call to service was clear. ODBI seeks to create systemic change in a completely broken system and will accept nothing short of success by measurable results. I am proud to serve with a board that goes above and beyond to facilitate a new reality for these children – – one where they are not alone and their dreams are within reach."
Sarah earned her undergraduate degree with honors from East Carolina University and her law degree from The University of North Carolina at Chapel Hill School of Law, where she was inducted into the James E. and Carolyn B. Davis Society, which recognizes eight third-year students for achievements in academics, commitment to community, and personal excellence. She is a senior associate attorney at the law firm of Alston & Bird LLP, in Atlanta, Georgia, where she practices corporate law with a focus on finance. Sarah assists ODB with grant writing, fundraising and marketing.
---
Dwayne Kasper
Board Member/Insperity, Business Performance Advisor

"I consider myself fortunate to have been raised in a loving home with the support of family, friends, coaches and educators who were concerned about my well-being and truly had my best interest at heart. Having benefited from the selflessness of others, it has become my life missionto givetime and attention to young people who may not have been afforded the same opportunities and encouragement. The ODBI provides a pathway to a productive life by establishing a positive, can-do self-image, laying out the steps to personal growth and opening the door to endless possibilities. The chance to make a difference in the lives of youth whose plight has been challenging is not only worthwhile … but essential.""
Dwayne's business career spans more than 30 years having held senior Sales, Marketing and General Manager roles in North America and Europe with national and international responsibility. His areas of expertise include revenue generation, client acquisition and retention, sales effectiveness and margin optimization. Currently, a Business Performance Advisor with Insperity, Dwayne now works with small businesses in our community to help them grow and prosper. A resident of Roswell, GA, since 1993, Dwayne is a member of the Rotary Club of Alpharetta where he seeks additional opportunities to lend his hand through various area service projects.

---
Michael J. Turton
Board Member/Partner, Kilpatrick Townsend & Stockton LLP

"I have become acutely aware ofthe issues of homelessness facing many people in this country through an organization working with homeless men in Atlanta.  I was drawn to the mission of ODB, because ODB is providing at-risk young people with the tools and the support network they need to not only avoid homelessness, but to become successful adults.  ODB is providing a critical need in today's society and I am proud to assist ODB with its mission."
Michael Turton is a partner at the law firm of Kilpatrick Townsend & Stockton LLP in Atlanta where he practices intellectual property law.   Michael's practice is focused on patent litigation and intellectual property strategy and licensing. Additionally, he regularly assists companies with a variety of intellectual property matters, including pre-suit matters, such as analyzing patents held by competitors, conducting freedom to practice analysis, and providing written opinions.  Michael received his law degree from Wake Forest University and a B.S. in electrical engineering from N.C. State University.

---
Susanne Hodges
Board Member/Vice President, Jackson Healthcare

"After years of tutoring in local schools, I saw first-hand the impact a students' home life had on their education and subsequently on their adult life. I was drawn to Orange Duffel Bag and their focus to empower at-risk children to not only graduate but assist them in creating plans to be successful young adults. ODBI is making great strides in increasing the graduation rate of the children in their programs, and I'm excited to help them grow their programs and the overall graduation rate of our at-risk children."
Susanne Hodges has spent most of her career in management consulting and various strategy and marketing roles across multiple industries. Currently, she serves as Vice President of Customer Experience & Innovation at LocumTenens.com within the Jackson Healthcare family of companies. Susanne received her BS from Georgia Tech and her MBA from University of North Carolina-Chapel Hill.

---
Mike Ecker
Board Member/EVP at Tara Materials

"When I listen to the stories our ODBI students share, students who are homeless or in foster care, I am inspired by their journey. ODBI proves that though every young person's journey is different, there is always a path to happiness and success."

Mike is a graduate of Georgia Tech and EVP at Tara Materials. In addition to ODBI, Mike is involved with:
• Georgia Association of Manufacturers (GAM),
• Georgia Tech EXCEL Program

The Ecker Family have long supported and advocated for those in need in the Greater Atlanta community.
Key Players on Team Orange
Sandra LeMieux
ODB Coach
"To truly transform the world we must begin with the youth. This amazing non-profit organization changes the lives of youth from the inside out." Sandra LeMieux is a heart centered, results oriented, Holistic Life, Wellness & Business Coach, dynamic motivational speaker and a teacher on leading-edge integrative mind/body/spirit modalities.
Sandra's unique blend of a successful career working with a number of Fortune 500 companies, in depth studies of Inter-Faith Ministries, Eastern and Western philosophies and the sciences of energy medicine & energy psychology — coupled with years of experience as a holistic life coach — provides clients with a transformative experience. She combines traditional business practices and personal experience with spiritual solutions that promote wholeness in the individual, community and business. Her work is collaborative, motivational, and compassionate with a dash of humor and wit thrown into the mix.
Having been in foster care and experienced homelessness as a teen, Sandra has a passion for working as a coach for foster care and homeless youth.
---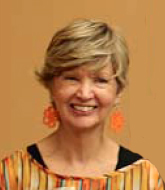 Beth McKinnon
ODB Coach
"Working with the youth in the 12-week coaching program is an amazing experience. Watching these exceptional beings learn and grow and blossom in such a short time is truly wonderful. Often I think that they teach me as much or more than we teach them! It's an honor to work with them."
Beth received her training and certification from The Coaches Training Institute out of San Rafael, CA. She has been our lead coach in Macon and Columbus. Before coaching, she was a speaker, meditation teacher and course developer, at a meditation retreat in New York state's Catskill Mountains. Prior to that, she was a small business owner with a cookware shop, cooking school and later a restaurant, all in Atlanta, GA. She attended college at Georgetown Visitation Junior College and the Atlanta College of Art.
---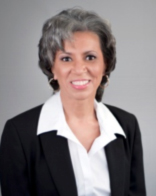 Audrey Taylor
ODB Coach
Audrey Taylor is President of DeBarros Ltd, a Human Resource Consulting, Training and Coaching business based in Marietta, Georgia as well as the founder of Coaching for Greatness services. She has partnered on a significant number of leadership and coaching initiatives for: American Cancer Society, Center for Disease Control, Coca Cola, ConocoPhillips Alliance Refinery, Denny's Restaurant, Government Agencies, Johnson & Johnson Consumer Companies, Inc., Microsoft, Southern Company and Georgia Power, Texaco, Turnkey Coaching Solutions Inc., and United Way. Audrey holds distinct certificates: Best Year Yet® Online Coach, International Coach Federation as ACC, "Coach Academy Professional Coach (CAPC)," "Certified NLP Coach (NLPC)," "Passion Test" Facilitator, Myers Briggs Type Indicator (MBTI), graduate of Robbins Research International Inc., Mastery University Program. She is also an Online Adjunct Professor at DeVry University, teaching classes in Career Development.  99
---

Luis Castro
ODB Coach
Luis is a military academy graduate with a degree in military sciences and public administration. He served as an Infantry Captain in El Salvador's Army during the long and violent conflict against communist terrorist groups. During Luis' years of combat, he received two medals for being wounded in action and one for valor (heroism). He is also a recipient of the "Commander's Award of Excellence," a yearly award given to those whose devotion to duty has been their trademark. During the last 22 years, Luis has distinguished himself as a Drill Sergeant, and a Lieutenant in the first juvenile boot camp for the Georgia Department of Juvenile Justice. He also served as a Senior Instructor at Georgia's Public Safety Training Center, the Director of The Emanuel Youth Development Campus, the Executive Director of the Genesis Academy of Ashburn, the Campus Director at the Macon Behavioral Health System and as the Training Director for Cameron and Associates, Inc. Currently, Luis is the president and founder of MAXIMIZEBIZ, LLC., a Leadership Development Company and a Coach, Trainer and Speaker for The John C. Maxwell Team. He is a member of Leadership Macon 2009. 
---
Robin Crawford
ODB Coach
"I'm blown away by the powerful impact this 12-week journey has on young people. Serving in this way is a natural continuation of a passion I've nurtured since I was a preteen."  Robin currently serves as a Transformational Teacher, Lifeworks Certified Coach, Mentor, Author, Professional Speaker and ODB/CCC Program Coach.

As founder of SimplyKnowing, her current work is steeped in the belief that self-discovery (deep exploration into one's inner life) is the key to identifying one's lifework and creating a more meaningful and fulfilling life. She's spent more than two decades observing work life structures in a variety of settings across the country and abroad, holding positions in both corporate and nonprofit sectors. As a college professor, she's taught, mentored and career advised hundreds of students of all ages. Additionally, she's conducted hundreds of interviews on the topic of work life satisfaction and job structure. She also holds a number of certifications and licenses in the areas of human and spiritual development. Identifying alternative solutions to entering the wild and wacky world of work is such a fascinating and fun ride for Robin. She passionately expresses, "Part of living my best work life is helping others creatively design theirs!"
---
Aaron Wright
ODB Coach
"Working with our youth is at the heart of our GREATness"
Upon acquiring his engineering degree, Aaron started working for the National Aeronautics and Space Administration (NASA) in Houston, Texas.  This early phase of his career included training astronauts, using NASA's Shuttle Mission Simulator, which Aaron describes as "the best video game in the world!"  Within his first year at NASA, Aaron was promoted to management.  His gift of maximizing the potential people became apparent and he has been going strong ever since.
Within his 28 years of experience as a professional Aaron has contributed to the success of a host of prominent organizations, in the areas of business, professional and personal development, sharing adding awareness and opportunity to our youth.
---
Tameka Williamson
ODB Coach
"Good intentions will never take you anywhere you want to go. Only intentional living will get you the things you want in life. So Be Intentional, Live Intentionally and Lead Intentionally!"
Tameka is an Executive Coach, Professor, Best-Selling Author, International Speaker and Trainer, and a proud member of the John Maxwell Team. With a Mechanical Engineering and MBA degree, she has worked to forge best practices resulting in greatly enhanced business operations and people performance. As a female black engineer, she built a career filled with an array of impressive leadership, industry and senior managerial experiences; enabling her to establish a long history of developing leaders, students and improving business operations. As a Southern University and Webster University graduate, she has taken her professional teachings and accomplishments to engage business leaders to create sustainable business practices and invest in building a team of thought leaders.
---
David Burns
ODB Coach
"When young people enter the Orange Duffel Bag (ODBI) program they make several powerful commitments. My current favorite is the agreement 'To bring forth my best self and create a safe space for others to do the same.' What better way to engage the day-to day calling of life? If we all made a daily practice of this one agreement, we would change the world!

"My work with all who are Team Orange is the same as it is in my private coaching practice: To help others be attentive to the wisdom of their deepest self and then to joyfully and courageously pursue the life that voice is trying to speak into existence. ODBI provides the perfect framework through which to engage this adventurous work with the beautiful young people who say 'yes!' to the journey."
David is a Leadership and Life Coach who works with individuals and couples who are seeking to move more fully into the life their heart's desire. He has worked as public speaker, counselor, teacher and coach. David is the president of Burns Coaching International, LLC.
---
Malcolm Paterson
CCC Program Manager, Coaching for College Completion

"Choose a job you love and you will never have to work a day in your life" these words spoken by Confucius. This has never been truer of a job I have held as it is working with Orange Duffel Bag. The students are truly amazing and inspirational individuals. It is a pleasure to play a small part in helping our students reach their goals and achieve their full potential."
 Malcolm project manages ODB's college completion initiative, Coaching for College Completion (CCC). He graduated from Georgia State University with a degree in Psychology and emphasis on Human Resources. He knows firsthand the importance of a college education as well as the struggles of high school and college students who are trying to achieve this goal.
---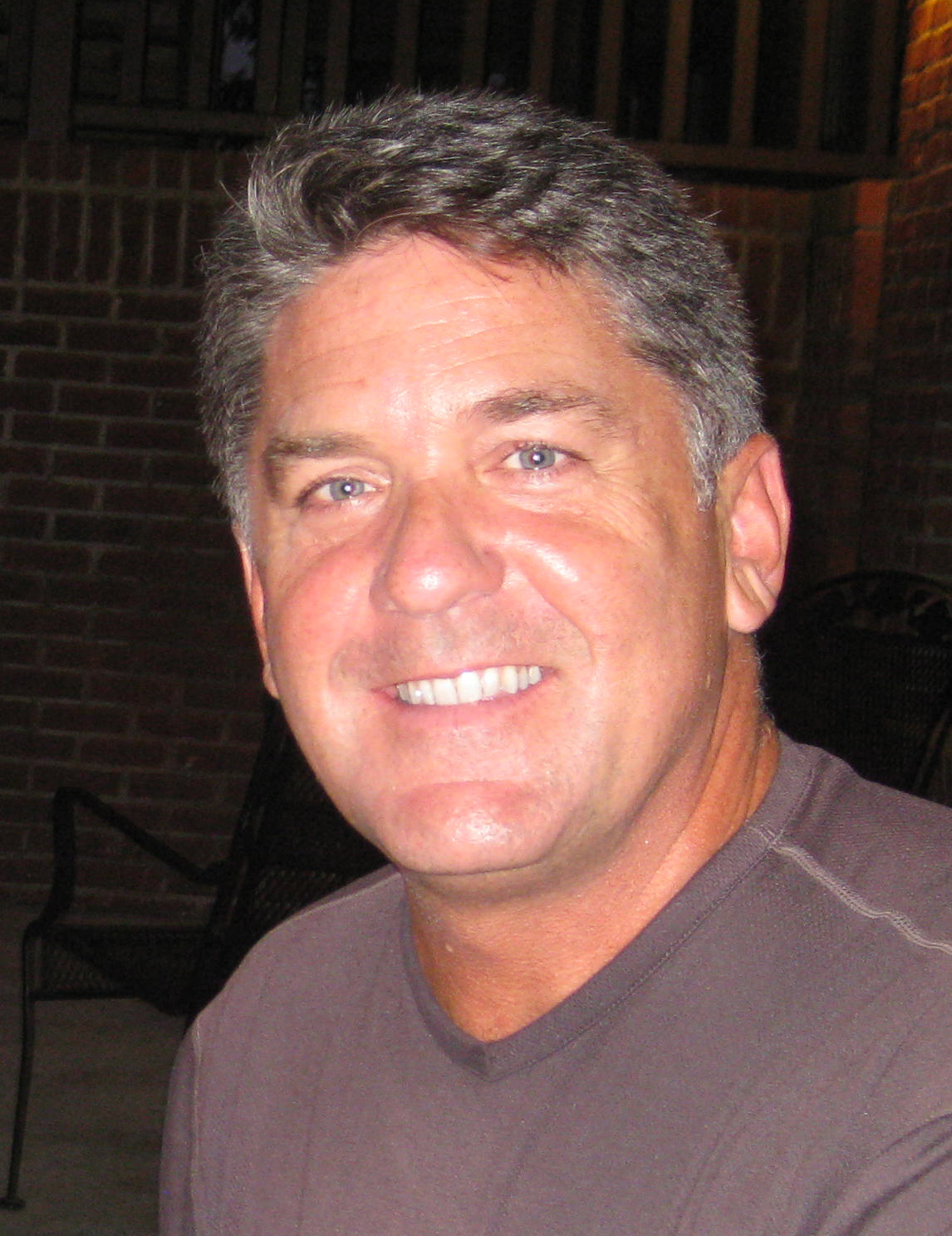 Scott Patrick
Creative Director & Program Manager 
"Managing a program and working with a team that helps high school students discover their talents, find their voice, and define their future, along with the opportunity to create a brand and designs that communicate that powerful and positive impact is not only rewarding (to say the least), it's a great honor."
Scott graduated Georgia State University with a degree in fine arts, graphic design and has over 25 years of professional marketing and design experience with clients including Target, E-Trade, A&E and the Smithsonian Institute. He leads the creative direction of the ODBi and brand, and project manages ODB's 12 week after school coaching program and classes.

---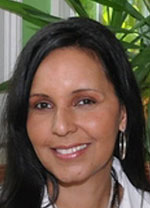 De Harris
Web Systems Director 
De Harris has over eighteen years of expertise as a manager, business owner, and development coach. As Founder & President of The WOW Network Alliance & CEO of AllBiz Web Support, De is passionately dedicated to keeping the web challenged expert in the know by offering solid networking connections and educational opportunities from experts located around the world. De has joined Team Orange in an effort to bring about additional awareness to aged out youth who desperately need support and guidance while reaching their educational goals.
---
Advisory Board         Supporters         Key Partners
Save
Save
Save
Save
Save
Save