The Orange Duffel Bag Foundation provides coaching, training and ongoing advocacy to at-risk youth; support to their guardians and caring adults; and service to the community in a spirit of offering hope and enriching young lives.
We deliver professional level life plan coaching from certified life and executive coaches to youth (ages 12-24) who are in foster care or who have aged out, homeless youth and youth at-risk.  Via a proven methodology, ODBF guides them through the process of creating their own life plans that result from the transformational change process they experience during the course.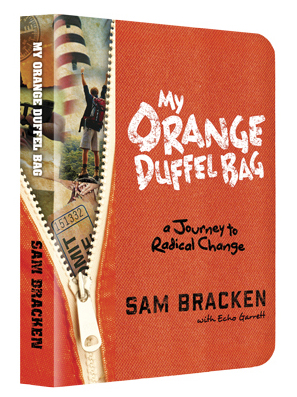 Our curriculum has been piloted in various formats with youth in foster care and at-risk high school students in both Georgia and Utah.  Our 12-week Coaching curriculum is based on the multi-award winning book My Orange Duffel Bag: A Journey to Radical Change, and its 7 Rules for the Road, a true story about a homeless teen who became a successful executive and his step-by-step self-help advice for success.
The ODBF Coaching Program helps break the cycle of despair, the path toward destruction that statistics clearly predict for older youth in foster care and homeless teens.  Together with our community partners, we are making a difference, helping these talented youth stay on a track toward success and achieving their dreams.