ODB Foundation Advisory Board 
Richard Becker
 Director/Founder of Chrysalis Experiential Academy
"Every child is at-risk. Our children face so many difficult decisions, and My Orange Duffel Bag offers a transformational experience that helps them learn to set goals and make good decisions. We piloted the training for the Orange Duffel Bag Foundation, and I'm proud that our students donated the first check to start the nonprofit."
Pam Burke
Pam Burke is an entrepreneur and senior project manager with over ten years of progressive leadership experience delivering business transformation initiatives. A champion for change management she is proficient in business process redesign, public relations, telecom and IT service management. Pam is a native New Yorker soon to graduate with her MBA from Coles College of Business at Kennesaw State University.
Carl Danbury
Publisher "Points North Magazine"
"The Orange Duffel Bag Foundation has an enormous collective heart. The young adults they serve are victims of broken promises and circumstances they had no control over. I believe it is our God-sworn duty to serve them and help them unleash their incredible potential through love, empathy, friendship and faith." Married to Maureen, father of six children, publisher and founding partner of Points North Magazine.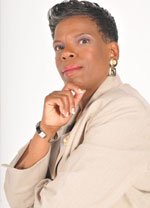 Marcia Jones Cross
Board Member & Advocate/Public Relations Consultant, Cross Solutions, Inc.

"Over the years as a college administrator and teacher, I've always had a passion for working with young people in providing them with life skills and the resources to map out their educational and professional futures. As an ODB board member and advocate, I have been struck by the strength and tenacity of the youth we serve, many of whom are determined, in the words of an ODB graduate, to be 'victors and not victims' of their circumstances."
Marcia has spent more than 25 years as a public relations manager/professional, faculty member, and senior-level university administrator at several colleges and universities across the country.  This includes working as the vice president for college relations at Morris Brown College; editing projects and speech writing for Clark Atlanta University, teaching journalism at Florida A&M University; and holding positions in management and practitioner positions at Meharry Medical College, Chicago State University, University of Chicago, Dartmouth College and University of Pittsburgh. She also  worked as Special Assistant to the President for Operations  at Clark Atlanta University as well as an Academic Partners Executive with the Nonprofit Leadership Alliance, based in Kansas City, MO.  Marcia shares Team Orange's passion for promoting access and helping break down the barriers to higher education for our youth. She serves as an advocate for Class 6 – Atlanta.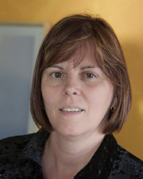 Dr. Angela Lee
Dr. Lee has been practicing in the Atlanta area for 21 years since moving from her home in Oklahoma. She has supported a local adoption agency by raising financial support and also led a program that targeted at risk groups with low immunization rates. She is the single mother of two wonderful girls she adopted from China.
Dr Danielle LeSure
Director of Education Policy at the Georgia Center for Opportunity
"Orange Duffle Bag's outreach to homeless and foster care youth has a strong focus on college access and completion. I look forward to seeing more lives impacted across Georgia through such an amazing effort."
Elizabeth Lester
Board Member/Attorney, Equifax
 "I was fortunate enough to have a supportive family who encouraged me as I navigated various obstacles and found my way. I can only imagine how difficult it must be for youth without such support networks, and believe that as a society, we all have an obligation to help provide children and youth with the skills and resources they need to succeed. I am thrilled to be able to support ODB's work to this end."
Elizabeth Lester is an intellectual property attorney at Equifax Inc., and previously was an attorney at Sutherland Asbill & Brennan LLP, where she counseled Fortune 500 clients, small businesses, and independent inventors on intellectual property matters. She received her law degree from Georgia State University College of Law, a M.S. in chemical engineering from Georgia Institute of Technology, and a B.S. in chemical engineering from the University of Kentucky. In addition to her career, Elizabeth is actively involved in numerous community organizations, including raising money for the Leukemia & Lymphoma Society as a participant in Team in Training, serving as an assistant troop leader for her daughter's girl scout troop, and providing pro bono legal services to various non-profits in the community.
---
Spokespeople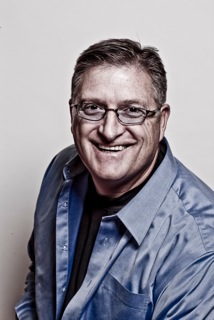 Sam Bracken
Co-Founder of ODBI/Co-Author of My Orange Duffel Bag/National Speaker
Vice President and General Manager of FranklinCovey
In My Orange Duffel Bag, Sam Bracken shares his story of growing up in Las Vegas with mobsters and motorcycle gang members as his role models. Abused by his wannabe mobster stepfather Leroy and a sadistic older stepbrother, Sam started drinking and doing drugs by age 9. As a 13-year-old his love of sports led him to quit drugs and drinking. He languished in special education classes until an eighth grade teacher discovered he just needed glasses. His mom suffered a mental breakdown and abandoned Sam, then 15. Despite being essentially homeless throughout high school, Sam graduated with a 3.9 GPA as #11 out of a class of 720 and won a full ride football scholarship to the Georgia Institute of Technology. When Sam left Las Vegas, everything he owned fit into an orange duffel bag. Sam uses his story to help young people know that there is a path out and shares his 7 Rules for the Road, a transformational change process that he used to transform his life. He's now a successful executive with a Master's degree, a beautiful wife and four children.
Connect with Sam at www.MyOrangeDuffelBag.com
Kevin Montgomery
Singer/songwriter Kevin Montgomery, a native of Nashville, dedicated his 2010 and 2012 50 States in 50 Days Tours to the Orange Duffel Bag Initiative. Kevin played a show in a different state every night with the mission of bringing light to the epidemic of homeless teens and teens aging out of foster care and becoming our nation's "invisible homeless."
During his tours, the indie artist, who has written for stars like Martina McBride, blogged and videotaped the stories of those who have aged out of foster care, been homeless as teens, overcame that background or work with teens in crisis. "The biggest surprise is how eager the kids are to tell their stories," he says. "They want people to know what they've been through." His tours raised thousands of dollars for our cause and raised awareness in the communities he visited. The videos can be viewed at http://the50statesin50daystour.com/ under the tab "Orange Duffel Bag Stories."
Connect with Kevin at www.KevinMontgomery.com
Save